Installing Google Fonts in Linux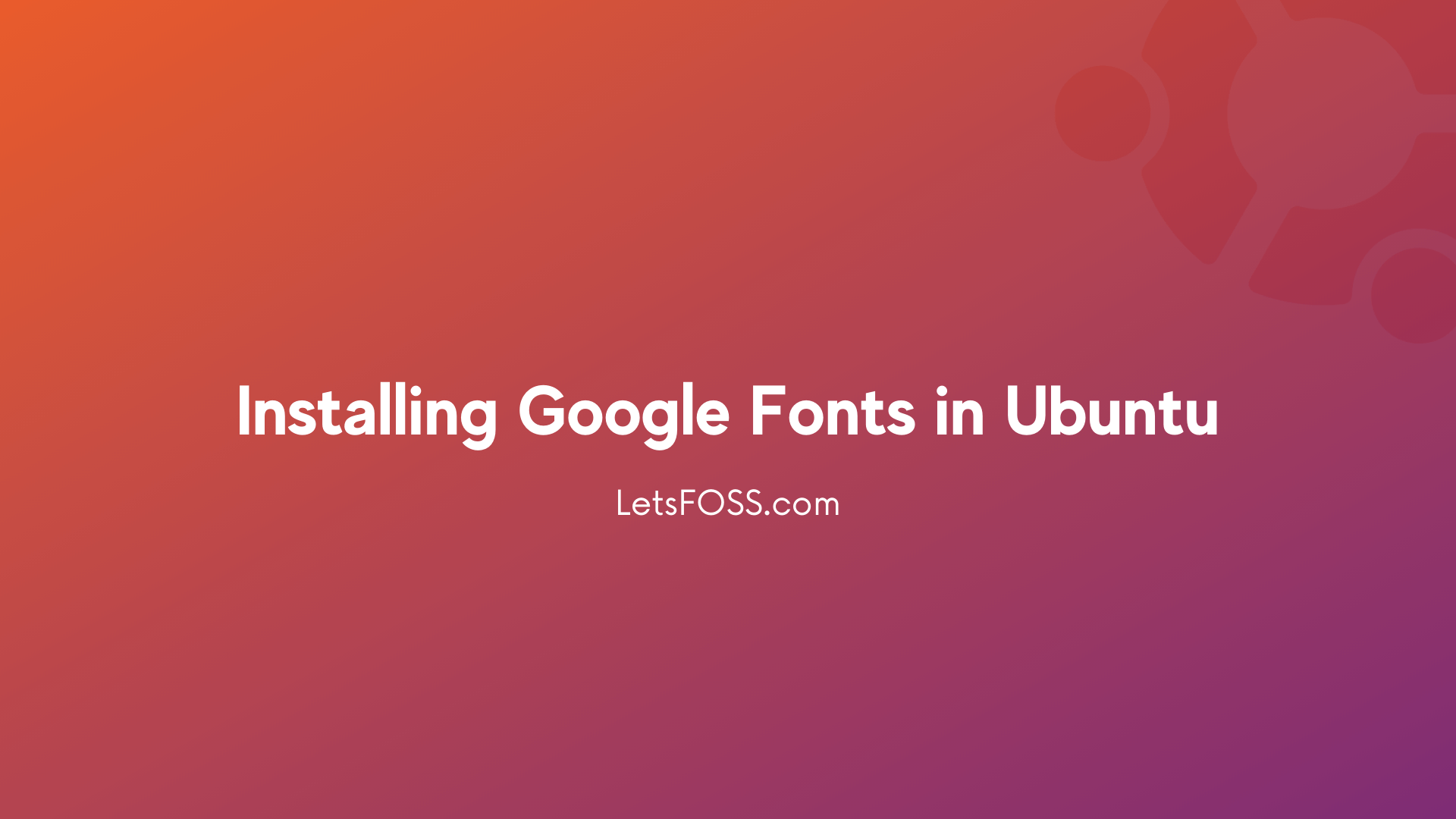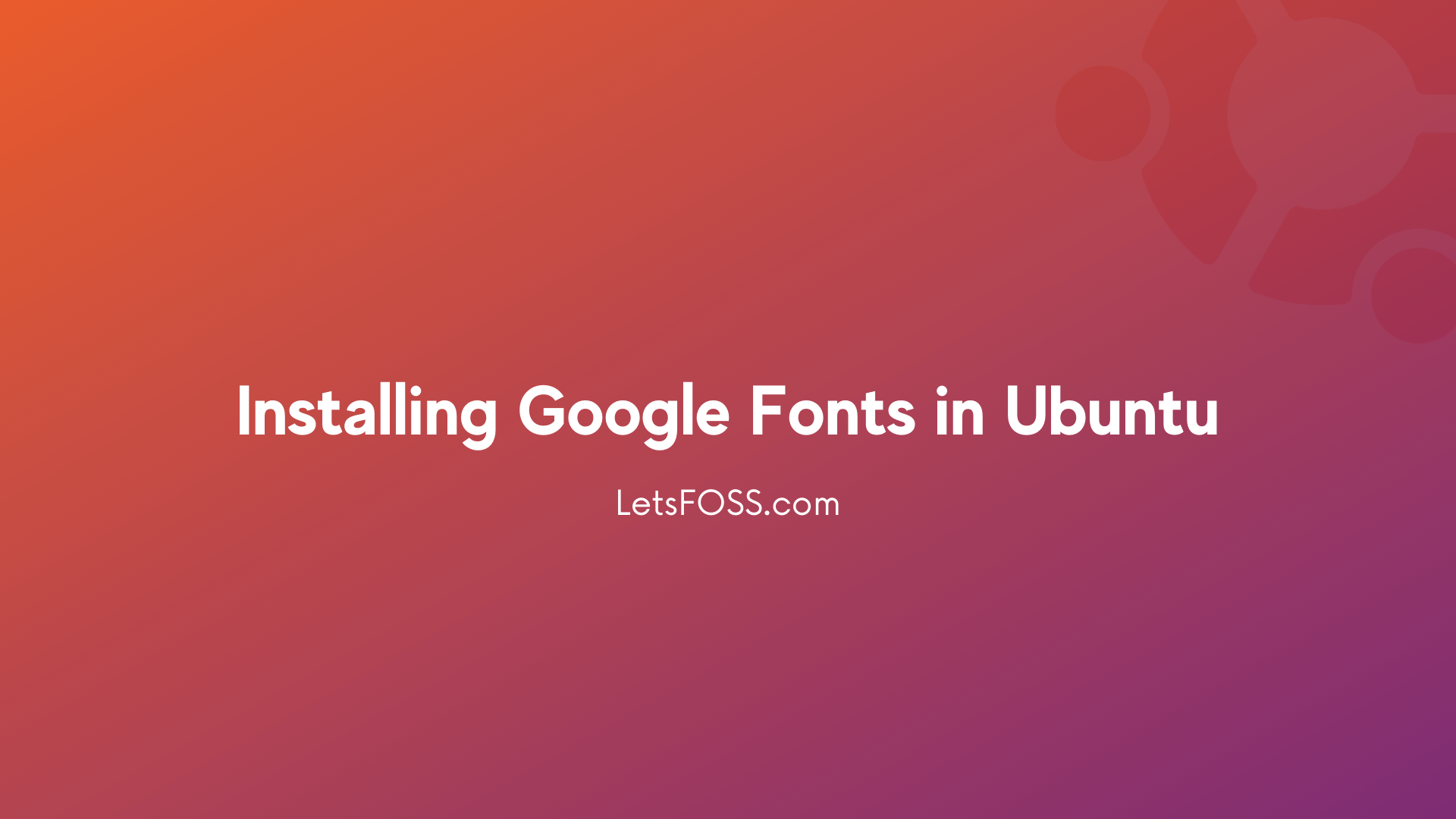 Google fonts are really awesome. This article guides you through step by step process of installing Google Fonts on your Ubuntu system.
Typecather is an utility which let's you to browse and install Google fonts for offline use. Means you can now use your favourite fonts like Muli, Roboto etc.,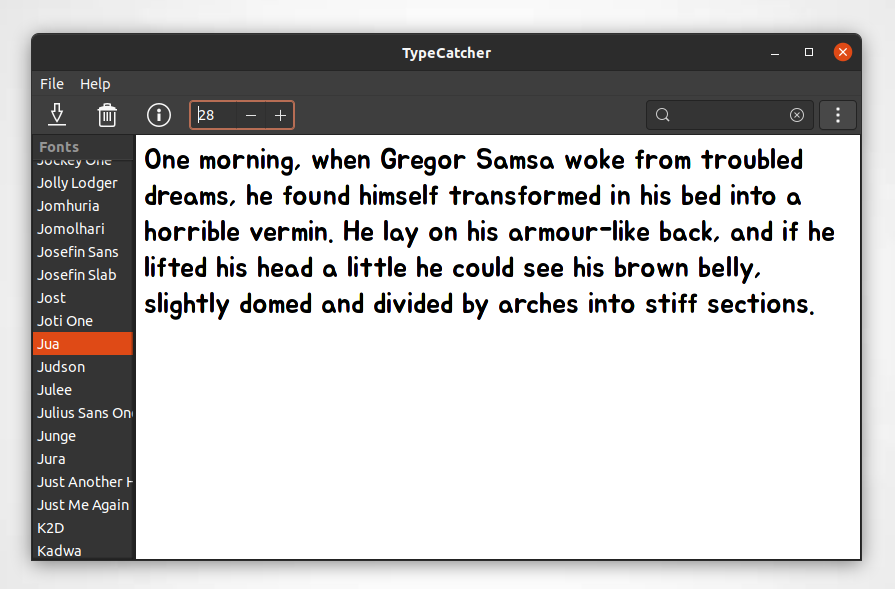 Here are the steps to install typecatcher in ubuntu:
The CLI way of installing Typecatcher in Ubuntu
Open the terminal and run the following command
Update the Repository
sudo apt update

2. Install typecatcher
sudo apt install typecatcher


Once installed, Open the Applications and launch the TypeCatcher
Here is how to choose font in TypeCatcher
Select the font
You can check the preview
Once you're ok with the selection, Click the Install button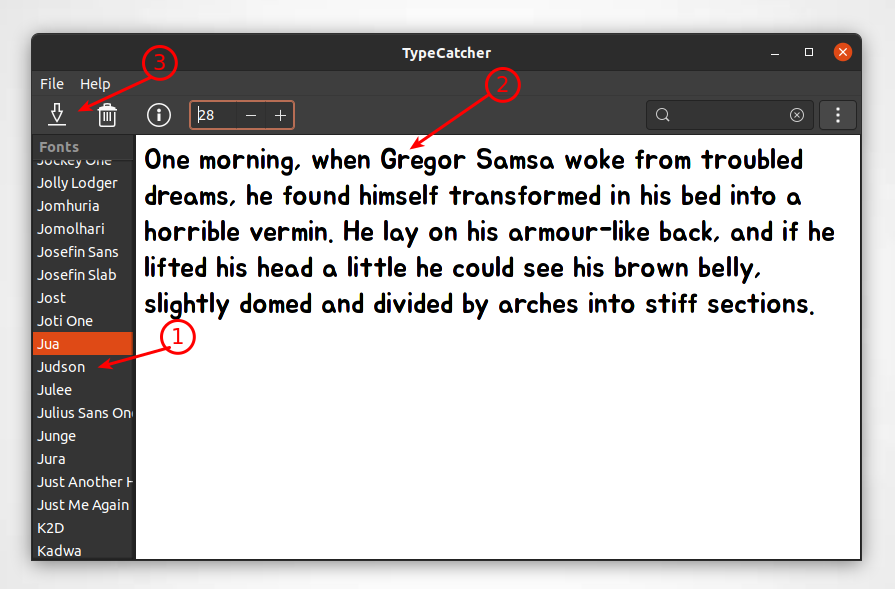 If the font is installed, You'll see a notification like this.
Now, You can choose that font wherever you want in the system.
Here I'm choosing the installed font in text editor.
The GUI way of installing Typecatcher in Ubuntu
Quickly open the Software center in Ubuntu and Search for typecatcher and click on the Install button.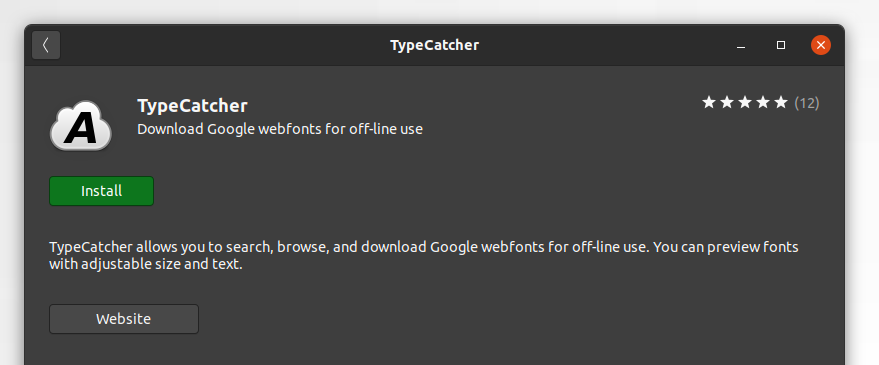 Enter the password and you're good to go.
That's for this article. Comment your favourite Google Font.