Installing Redshift in Ubuntu
This post contains information on installing RedShift in Ubuntu and Linux Mint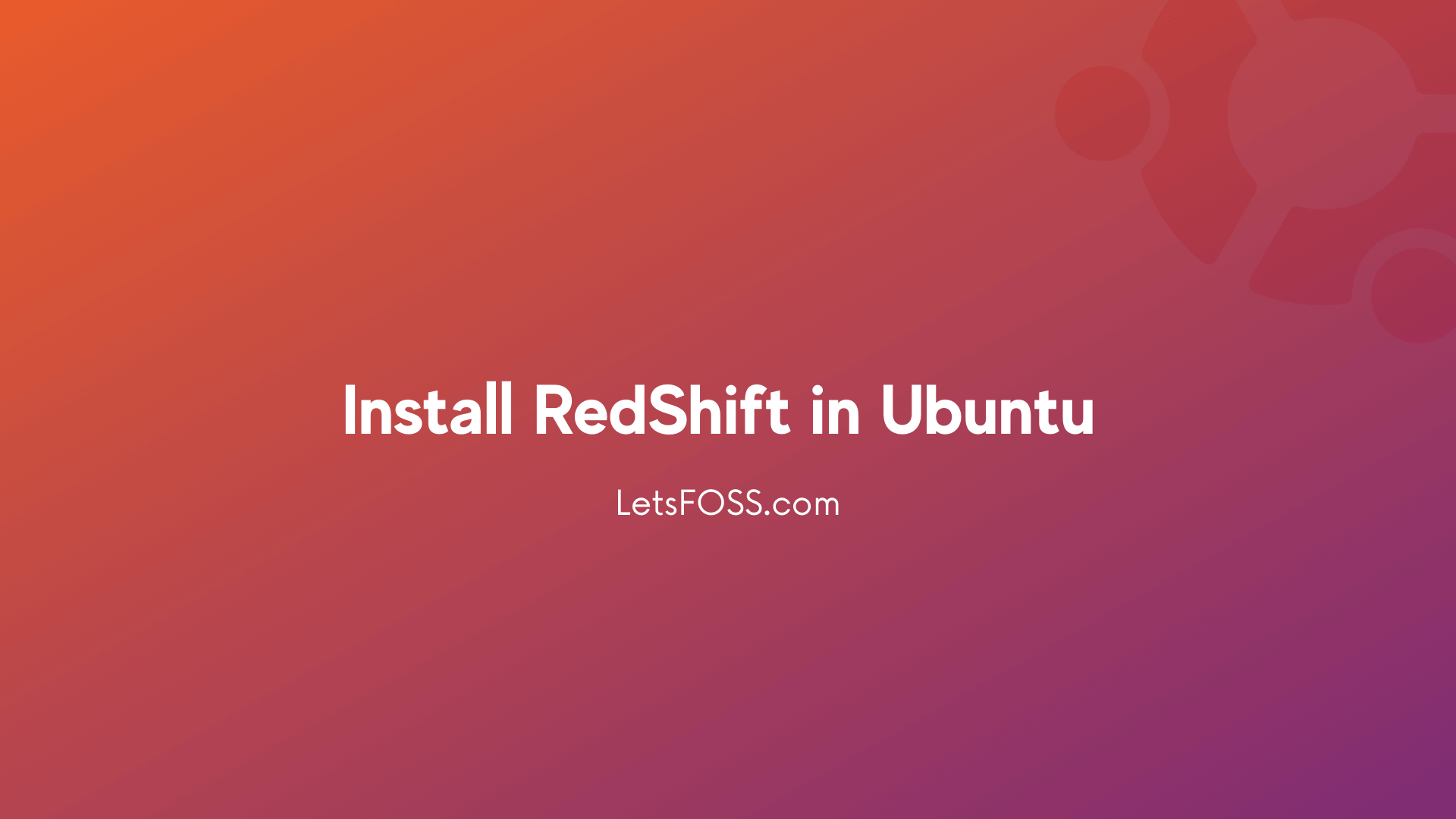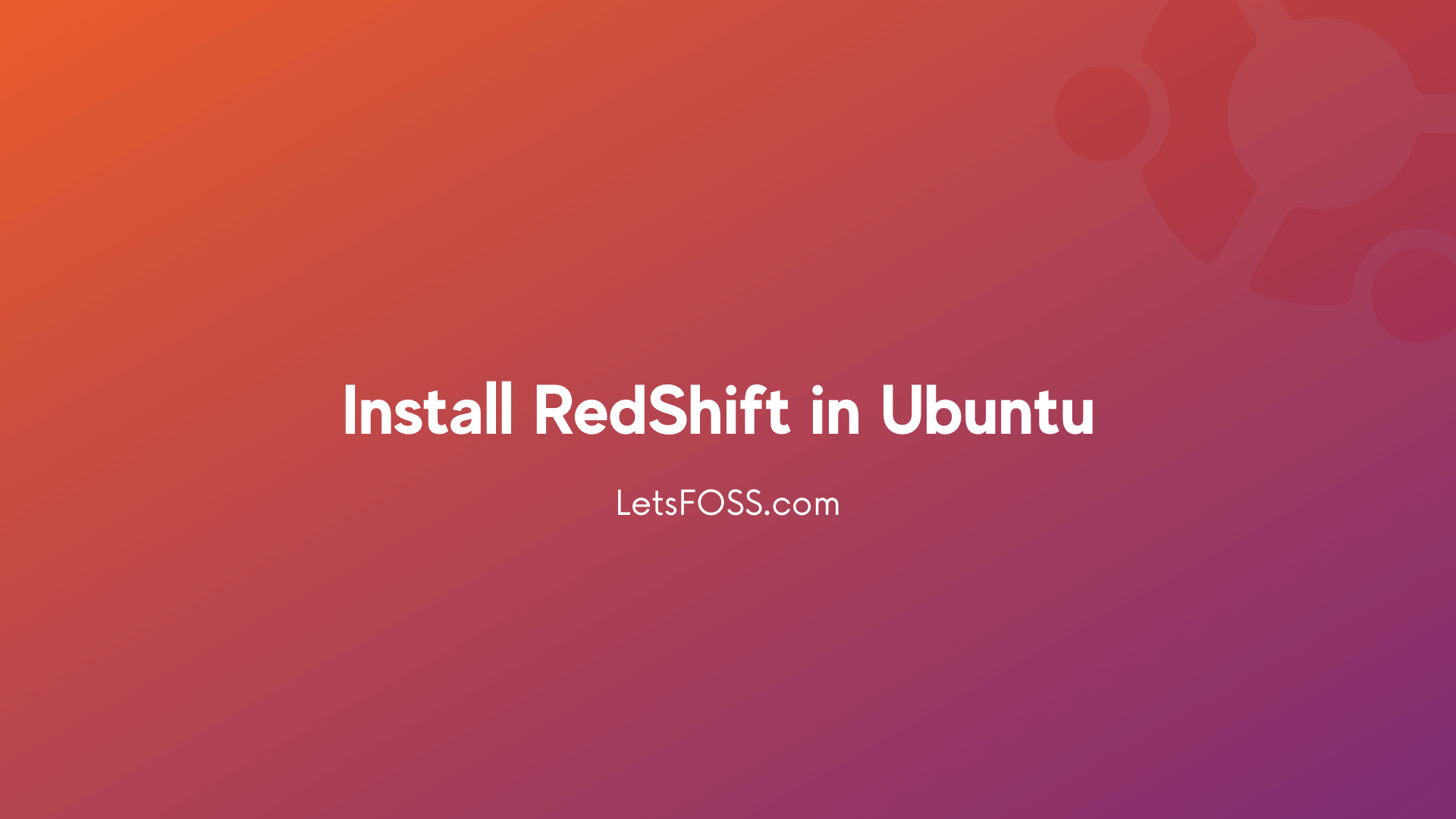 Ubuntu has a built-in Night mode. But if you want to use something else Redshift is a nice pick. Previously I'm a big fan of Flu.x since it no more working very well. I switched to Redshift.
Here are the Installation steps for Redshift
Open the Terminal by pressing Ctrl + Alt + T
Run the Below Command
sudo apt install redshift-gtk -y
Since we are installing Redshift from Ubuntu Repository there is no need to add other PPA.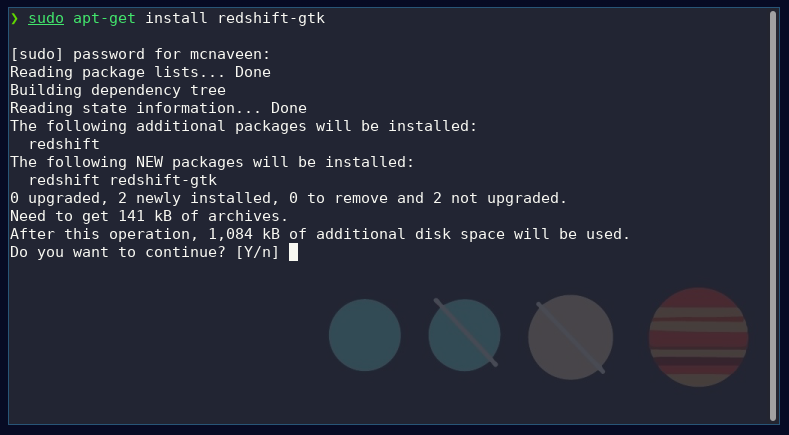 Enter the password and hit enter.
When the installation is complete, You can search and open it via Activities Tab.
You can enable or disable redshift from the icon in the top panel
Clicking on the icon opens a small menu where you can perform the actions.
That's it for this article
---
Related Articles